Kandi Stirman
Skull Works
Rope Works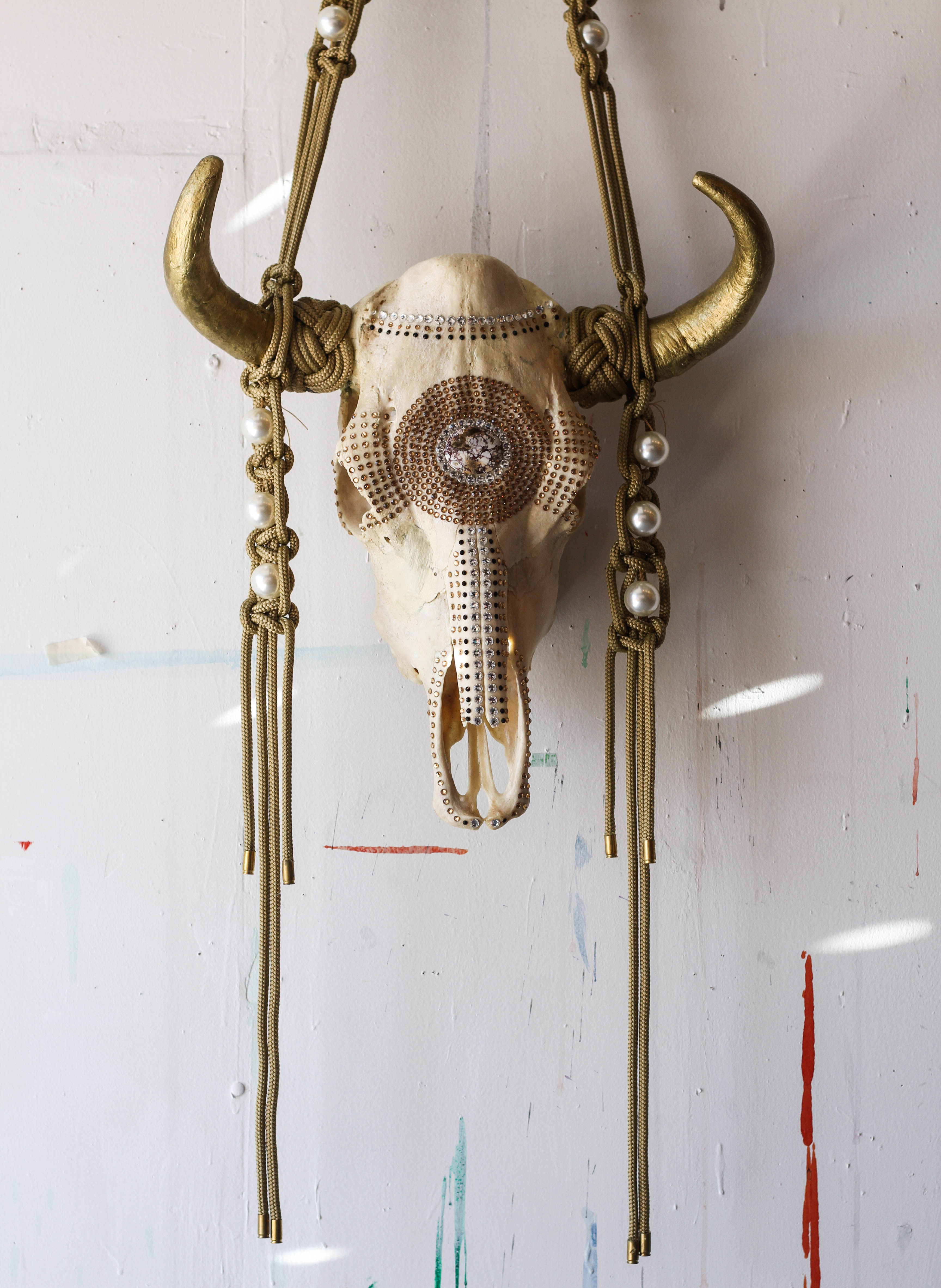 Some Native American tribes (and I) believe that the bull skull is a symbol of life-long protection from all natural elements.
Golddigger
#1
Marseille Hotel
#2-4

Macramé
The steer heads ability to keep someone or something safe from harm dove tails with the protective intentions embedded in my rope works.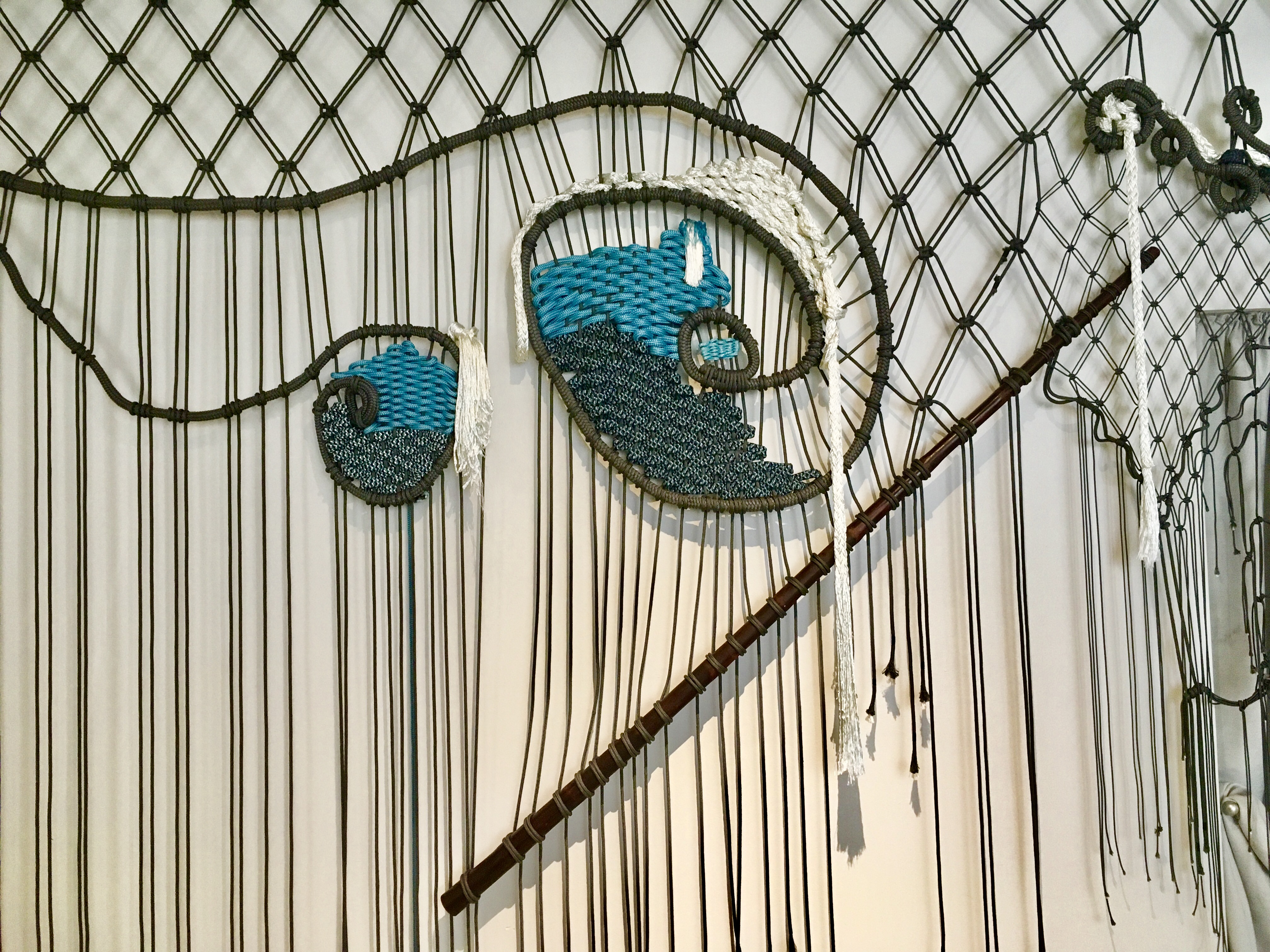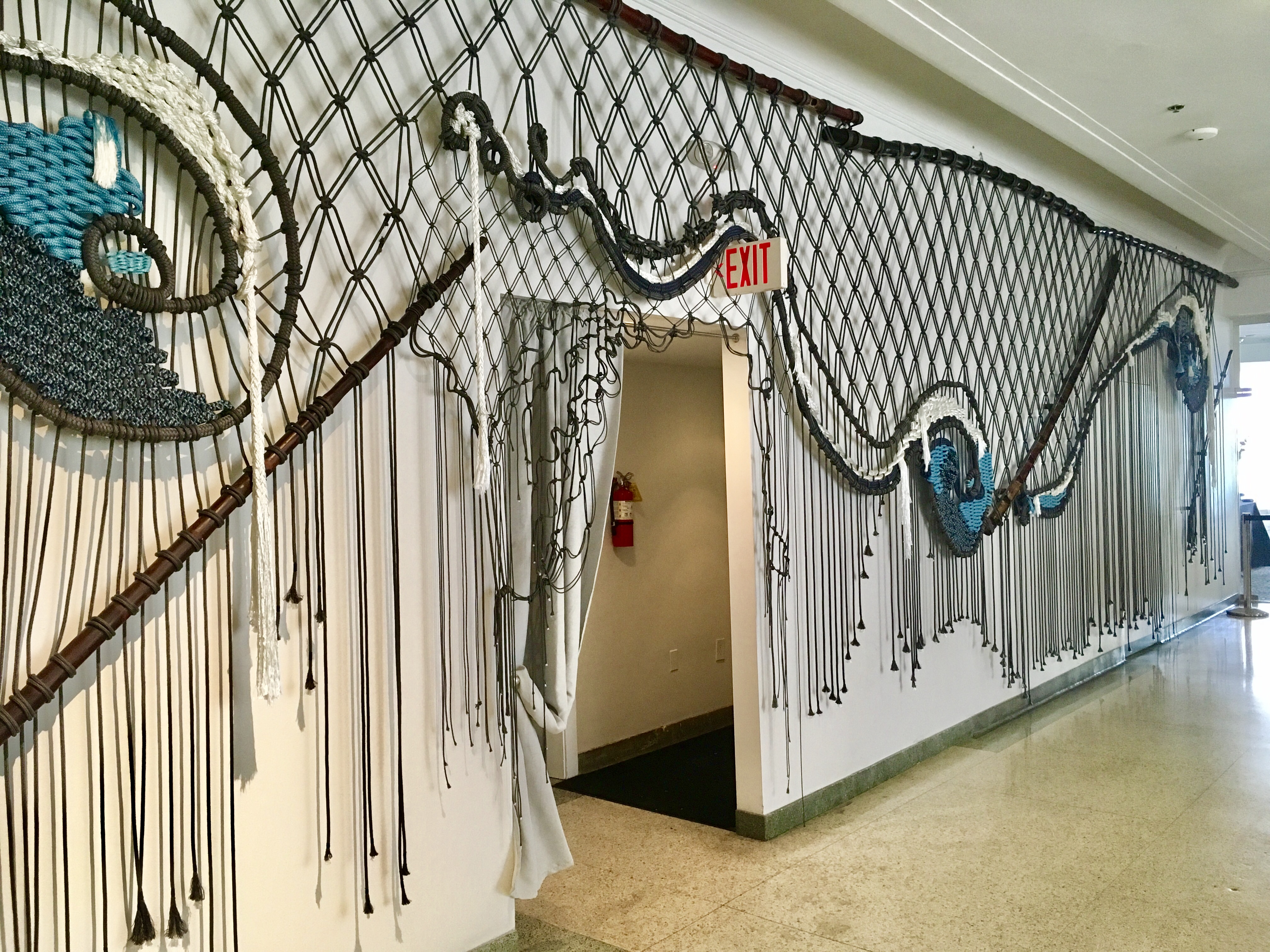 Kandi Stirman

Miami based artist Kandi Stirman has been a mavin in the Cordage industry since 1970. Her professional involvement in the revival of the fiber arts coincides with the rise of contemporary feminism. Along with her fellow artist, engineer, and husband, Rollin Stirman, she transformed Miami Cordage, a well-established rope distributor, into one of the largest rope manufacturers on the East Coast of the U.S.


In terms of textile arts, macramé has long been considered womens work with much of the work required to produ

ce these pieces being labor intensive and similarly invisible. She challenges the influence that primitivism has had on contemporary art and architecture and proposes we reconside the discarded element of protection in the rendering of these monumental sculptural installations. Stirman invokes all the prowess and potential of traditional spritual technology and creates a very real and resonant statement. When she is not busy doing site-specific installations, Stirman can be found working out of her studio in Little Haiti, the Visual Arts Gallery (VAG)